Part of your bridal ensemble is your wedding veil, and its style is certainly something to think about. Depending on the kind of dress you'll be wearing, there will be a type of veil that suits it the most. But while you're still considering your options, here are some of the common types of veils you may encounter. Take a look at these veils worn by brides and see which one catches your eye the most!

A mantilla veil is a Spanish-style circular piece with a lace trim. It is traditionally worn over the head, framing the face, and draped over the shoulders. The Mantilla is derived from the word manta, which means cape, and also traces its roots to Catholicism. In some Catholic churches, the women wear short Mantilla veils when attending mass. This veil is an exquisite choice for weddings because of the beautiful embellishments and lace detail.

As its name suggests, this type of veils extends up to your elbows. It would complement both a ball gown and a tea-length dress! The length is just right if you'd like to show-off your skirt. This is a simple, no-fuss veil which you can jazz up with a hairpiece to add more detail.

The Chapel veil extends a little beyond the bride's dress and can look like the extension of your skirt's train. This is a more formal type of veil and it certainly looks elegant as it gracefully sweeps the floor while you walk down the aisle.

The Birdcage is a vintage-style, cropped length veil that covers the eyes. This type of veil suits shorter dresses and pantsuits very well! If you're thinking of a more modern, non-traditional bridal look, consider pairing your ensemble with a Birdcage veil.

Probably the most regal veil of all is the Cathedral. It can extend up to nine feet beyond your wedding dress and even longer. This is a stunning type of veil that trails behind you dramatically as you make your way to the altar.

While this is not exactly a type of veil, a lace hair bow is a charming accent piece to either the chapel, cathedral, elbow, or ballet length. If you choose to remove your veil for the reception, you can still keep the hair bow on and have a fun party-ready second look.

The tiered veil is a lovely choice because of the layers. The front is usually shorter, while the back is floor-length or extends beyond the dress. Having two different lengths for your wedding veil is a great way to add detail to your look. Some tiered veils are also more voluminous.

A fascinator is a high-society headpiece typically worn by women in the U.K. for weddings and other formal events. But you'll also see fascinators being used around here for special celebrations, too. It's a lovely piece that can be embellished in so many ways. If you're feeling creative and adventurous, try to explore different designs of fascinators to make your wedding look more unique and reflective of your personality.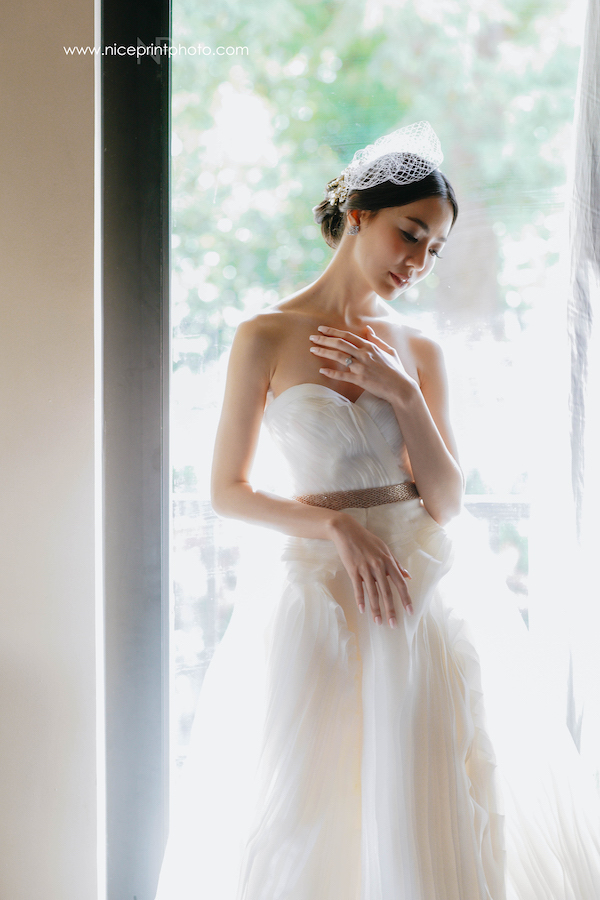 The Waltz, sometimes called Ballet, is a veil that extends either up to the knee, mid-calf, or the ankles. This is a great choice for brides who still want a bit of length for their veil but without it reaching the floor. The Waltz or Ballet veil is also suited for dancing the night away!