When it comes to wedding shoes, one size definitely does not fit all. You have to consider the heel length, the budget, and the design, among other things. But more than what I mentioned (take note of this, girls), it has to have that perfect Cinderella fit!
Of course, Bride and Breakfast is here to help you. Whether you are buying it in the mall or having it custom-made, we've compiled shoe designs you just might fall in love with! Enjoy!
1.  These printed pumps, perhaps? Definitely a funky pair of shoes you can wear during the big day! Check out this modern Japanese wedding here! [Photo: Rainbowfish Photography]
2. Any rockstar brides out there? How about spiked stilettos for walking down the aisle? This wedding is full of creative ideas too! Check it out here! [Photo: Nelwin Uy]
3.  This minty pair is so refreshing to look at, don't you think? See this mint and pink wedding here! [Photo: Marlon Capuyan]
4.  These gold sandals are perfect for beach weddings! Just imagine, sand in your toes, the breeze of the sea… It can't get any better than that! See this Tagaytay wedding here! [Photo: MangoRed]
5. A sparkly and chic black pair to match your dream wedding gown? Yes please! See this midnight blue wedding here! [Photo: Marlon Capuyan]
6.  Sparkly Valentinos will always do the trick! See this beautiful peach Cebu wedding here! [Photo: Rock Paper Scissors]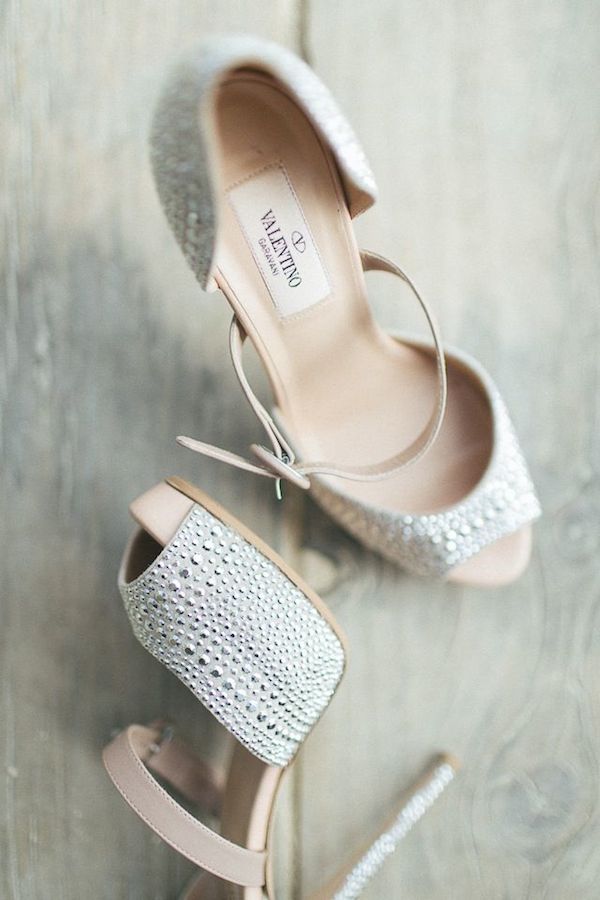 7. For the dainty and adorable–this pair is just too charming for words. First glance at that ribbon sold it for me right away! See this fun beach wedding here! [Photo: Nelwin Uy]
8. This red velvet dream with a dazzling "I do" is simply romantic in every way! Check out this red and teal affair here!  [Photo: Jeff and Lisa Photography]
9. Perfect for a true fashionista! This floral beauty will definitely get everyone talking! See this pastel wedding here!  [Photo: Chestknots Studios]
10. We don't see the famous red soles here but these Louboutins are pure classic for wedding shoes! See this glam wedding here. [Photo: Metrophoto]
11. How about Manolos? C'mon, who doesn't want to channel their inner Carrie Bradshaw?! See this urban chic wedding here! [Photo: Marlon Capuyan]
And remember, getting your shoes worn in weeks or days before the big day is a must!  Trust me, you do not want aching to numb toes during and after the wedding! You can thank me later!