It's almost heavenly to see Felisha take every step as she walks towards her groom, Jeffery. The bride goes in procession on a 60 feet long winding aisle, so long that we can imagine how everyone especially the groom, gets so emotional at the sight of her. The lovely aisle is actually inspired from the couple's love song "Moon River." It seemingly emulates the motion of the waters, and it matches the bridal march song too—their love song.
Jeffery and Felisha both want to bring in the elements that describe their love story, hence their beautiful beach wedding in the island of Bohol. Jeff once went on a medical mission with his and Felisha's parents in the Philippines. With their parents being best friends then, that is how the two met. "He commented on how beautiful the Philippines was and how friendly people were. When we started dating and talking about weddings, he suggested the Philippines," says Felisha.
What a meaningful wedding for this couple indeed. Scroll through these photos by Vhince Chiu Photo.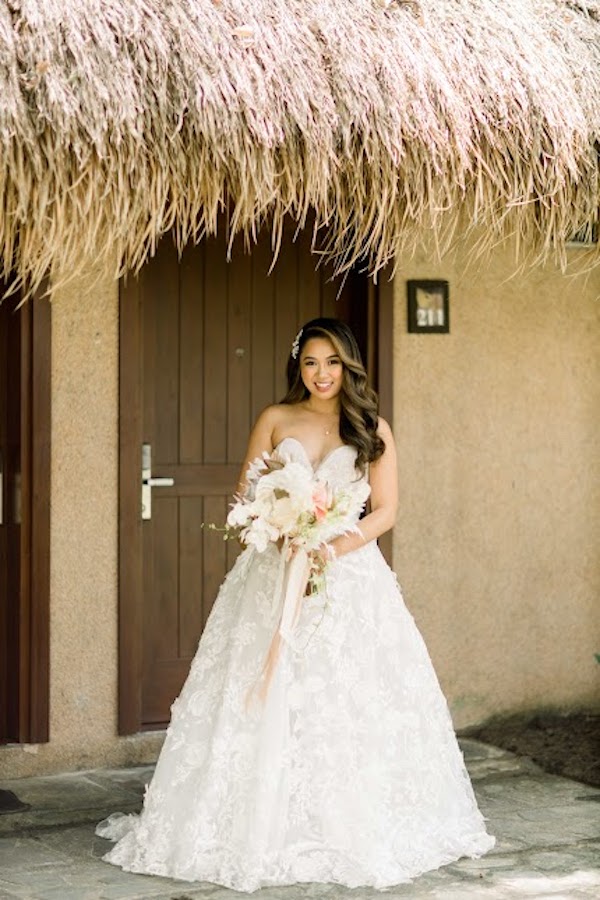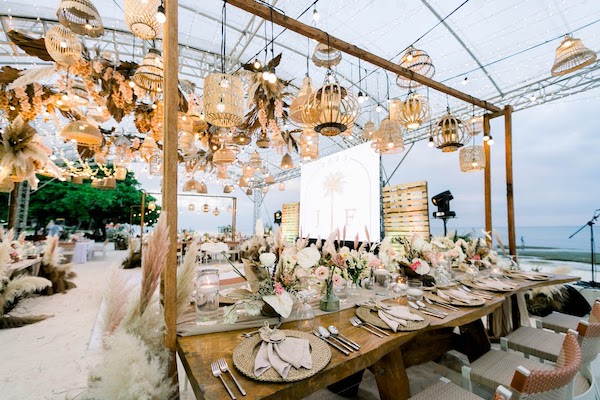 Photographer: Vhince Chiu Photo | Videographer: SuperSeven Studio | Ceremony Venue: South Palms Resort Panglao | Bride's Dress: Rita Vinieris | Hairstylist: Jay Delambaca | Makeup Artist: Gia Elia | Even Stylist: Belle of a Bride | Band: Jam 403 | Violinist: Isabel Iris | Lights and Sounds: DRC Audio Visual | Wedding Coordinator: D'Nightingales Wedding and Style
Click here to visit our directory.