Pure Magic. That's how we can describe Vlogger Verniece Enciso and Alf Dichaves' wedding. Snow falling inside the ceremony venue, that gorgeous feather ball gown, there's a lot to take in! This couple's K-Drama and winter-inspired special day is just so impressive and we truly believe it's an amazing showcase of what wedding suppliers can do.
We're sure you'd want to know more about the incredible details. So, we rounded-up a few stand out moments and got some behind-the-scenes stories directly from Alf and Verniece's Videographers, Treehouse Story and Jason Magbanua! Keep reading!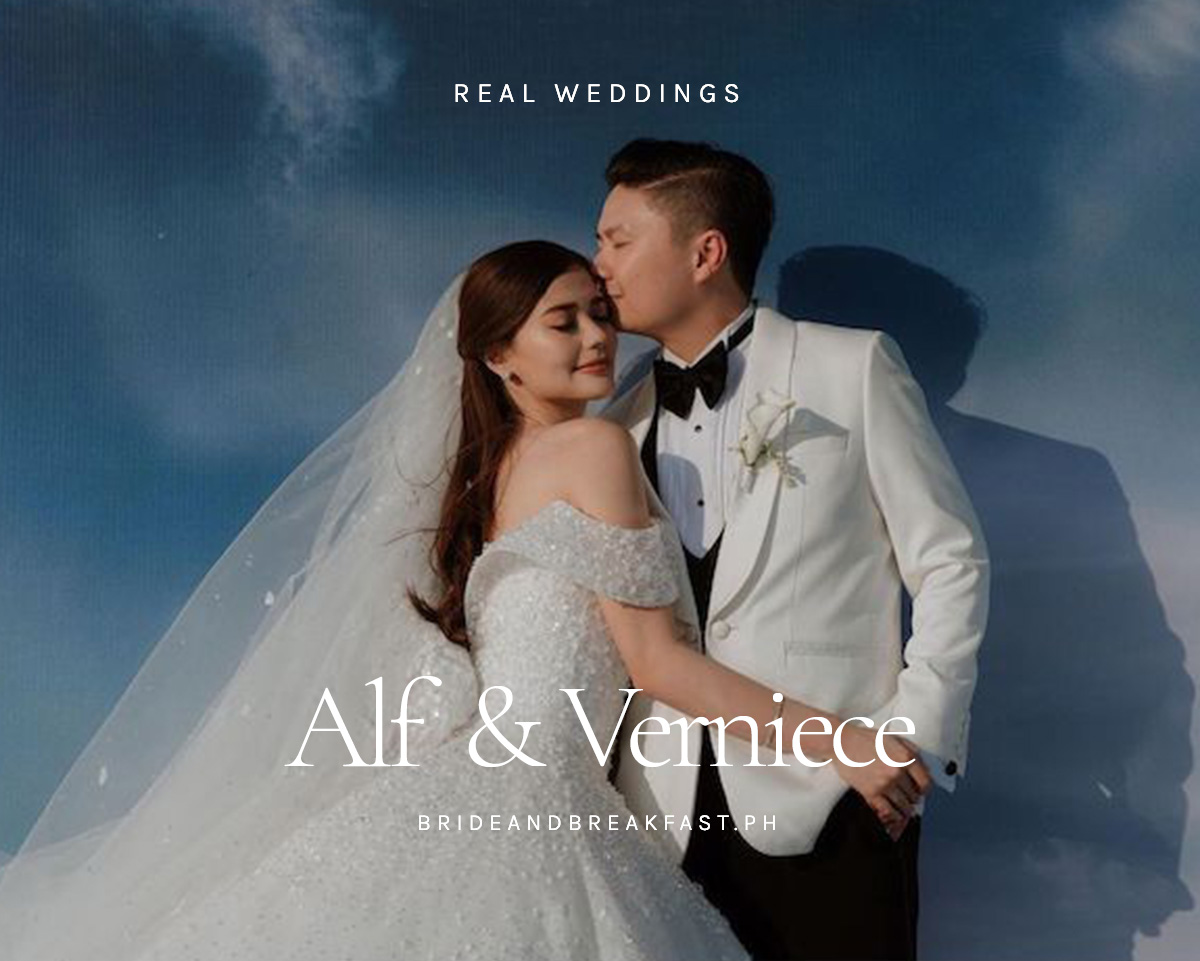 We've talked about the snowfall moment in our first look at Alf and Verniece's wedding, but we just can't help but point it out again. Who would've thought snowfall was possible here in the Philippines and indoors?! Videographer Jason Magbanua captured this moment brilliantly!
Jason Magbanua is a master at capturing couples in moments they will always love to remember. To reflect Alf and Verniece genuinely in the film even more, one of the special highlights is a nod to Alf's love for OPM music.

Verniece's gown is also the talk of the town. She even documented her wedding dress journey in her vlogs — from the time she met Michael Cinco in-person up to when she finally picked up her gown in Dubai. The beautiful feather gown is a masterpiece. Verniece sparkled and glowed like a princess on her big day!

Winter in Manila ala K-Drama? Event Stylist and Designer extraordinaire Gideon Hermosa made it possible. The mirror aisle looks like a frozen lake, the white flowers and trees with bare branches definitely brought to life the icy, winter vibe. The reception styling is equally stunning, too. The winter season continues inside the Marriott Hotel. White petal chairs, frozen trees, elegant banquet settings, can it get any dreamier?
View this post on Instagram

After the ceremony, Alf and Verniece then had a breathtaking photoshoot on a helipad. They even have a beautiful blue backdrop of the clouds and sky. It certainly complemented the rooftop setting! And these photos by Metrophoto simply look heavenly.

Verniece looks every bit like a radiant bride. Makeup Artist Jelly Eugenio always highlights the natural beauty of every bride and this is proof.

Alf and Verniece are the stars in their very own K-Drama! If you haven't seen their pre-wedding film yet, you have to watch it. Treehouse Story did an excellent job at capturing Alf and Verniece in the most genuine and natural way.
Spoiler alert in case you haven't watched the film! Patrick tells us that the time capsule scene in a store was completely spontaneous. But what a serendipitous chance it was!

Film by Treehouse Story
Against the backdrop of winter in Korea plus some references from K-Drama Crash Landing On You, this film really is a beautiful depiction of Alf and Verniece's love story.


Click here to visit our directory