Professional wedding photographers all have different versions of how they started out–stories of trial and error, push and pulls, and eventually opportunities and breakthroughs. But one common factor that is required of them to continue staying strong in the business is their time spent in it.
Today, the spotlight is on Nice Print Photography as they celebrate 15 years of immortalizing stories of love through stills and motion. Let's go down memory lane with them as they talk about some of their career highlights, favorite celebrity weddings, and unforgettable milestones through the years.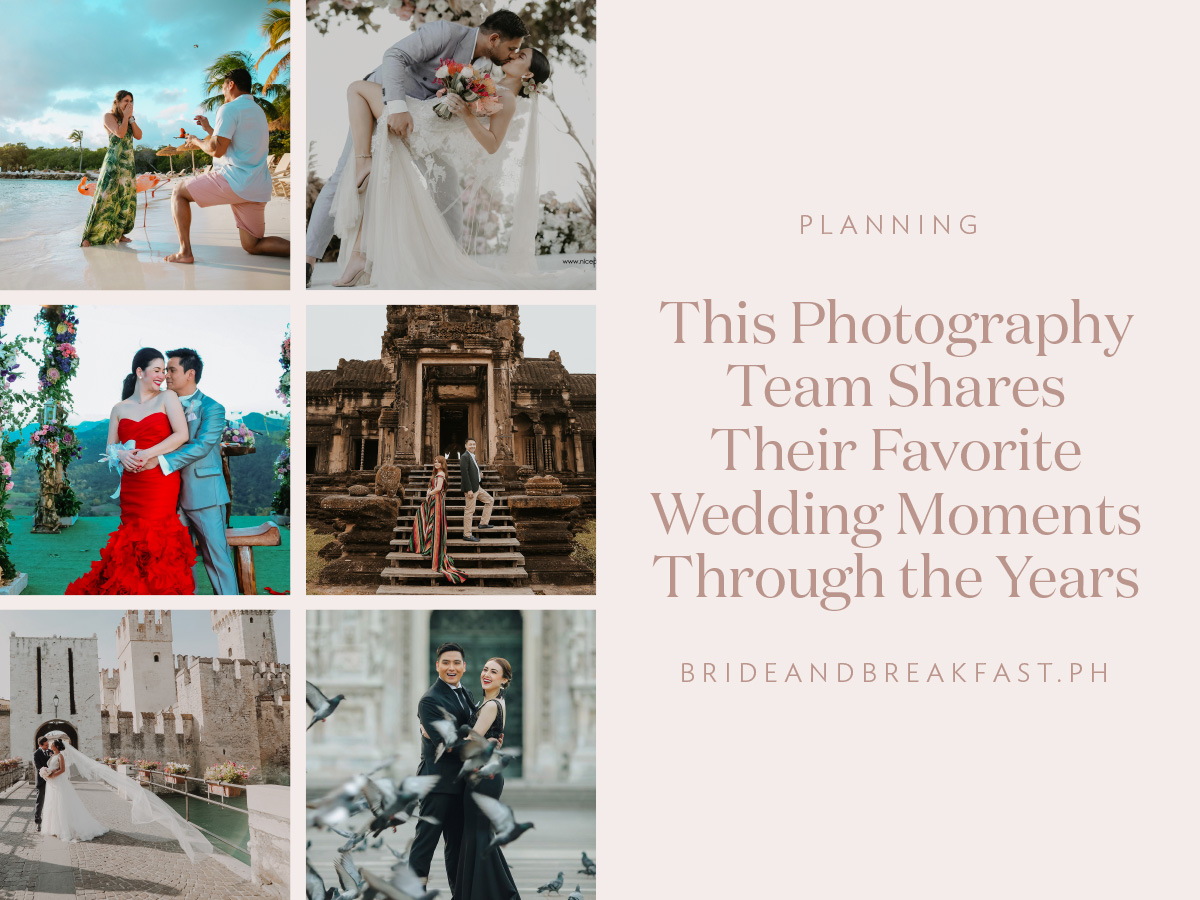 Ogie and Regine 
The wedding of Ogie and Regine was the first celebrity wedding done by Nice Print Photography. It's very memorable because it was the wedding that paved the way for them to start covering celebrity weddings.
Dingdong and Marian
Tagged to be the royal wedding of the Philippines, it was one unforgettable event for Nice Print Photography. Not only was the wedding stunning in every aspect, the team was also able to travel with the couple to three different countries throughout the wedding preps and festivities.
Francis and Christian
Nice Print Photography also had the privilege of covering the same-sex wedding of Designer Francis Libiran and Naked Patisserie Owner Christian Mark Jacobs in Boracay.
Evan and Kris
At the start of 2020, the team was able to witness and shoot a wedding during the eruption of Taal Volcano! Definitely one for the books
Reggie and Noelene in Melbourne, Australia
Phil and Margaret in London
Santi and Michelle in Sydney, Australia
Rob and Cenelle in Lake Garda, Italy
Aldous and Kina in El Nido
Ziad and Julia in Bohol
JC and Rikkah explore Old Manila
Louie and Nova travels to Angkorwat, Cambodia 
Miguel and Pamela against the breathtaking Queenstown, New Zealand backdrop 
Mark and Aicelle walk the streets of Switzerland 
Paulus and Alissa poses against the picturesque background of Banff, Canada
Alfred and Yasmien visits Venice, Italy 
Chito and Neri's music video shoot turned proposal
Art's proposal in Aruba to Aline
Flash mob proposal of John Prats to Isabel Oli
Surprise birthday party turned proposal of Perry to Kris
For bookings, send an email to niceprintphoto@gmail.com. For inquiries and sample work, visit Nice Print Photography on Instagram and Facebook.
Nice Print Photography is also offering packages for intimate and home wedding shoots in light of the ongoing pandemic. Note that all shoots will start once the ECQ is lifted. Get in touch with the team for more information.