What's in a name that gets all of us sentimental? Is it the unique combination of letters carefully arranged to create the perfect sound, or is it the meaning behind it that matters? For Love, Kat Jewelry, the personal story it tells and the beautiful experience it represents makes a name precious–so precious that it can be turned into a piece of premium handcrafted ambigram jewelry!
Imagine walking down the aisle with a symbol of your personal love story around your neck, or if you're looking for a thoughtful gift for your mom, bridesmaids, or best friends, then having their stories turned into fine jewelry is a beautiful way of honoring them too. Now, you might be wondering what an ambigram is and how it is different from other personalized jewelry. Kat Nantes, the brand's creator and designer, tells us more about it.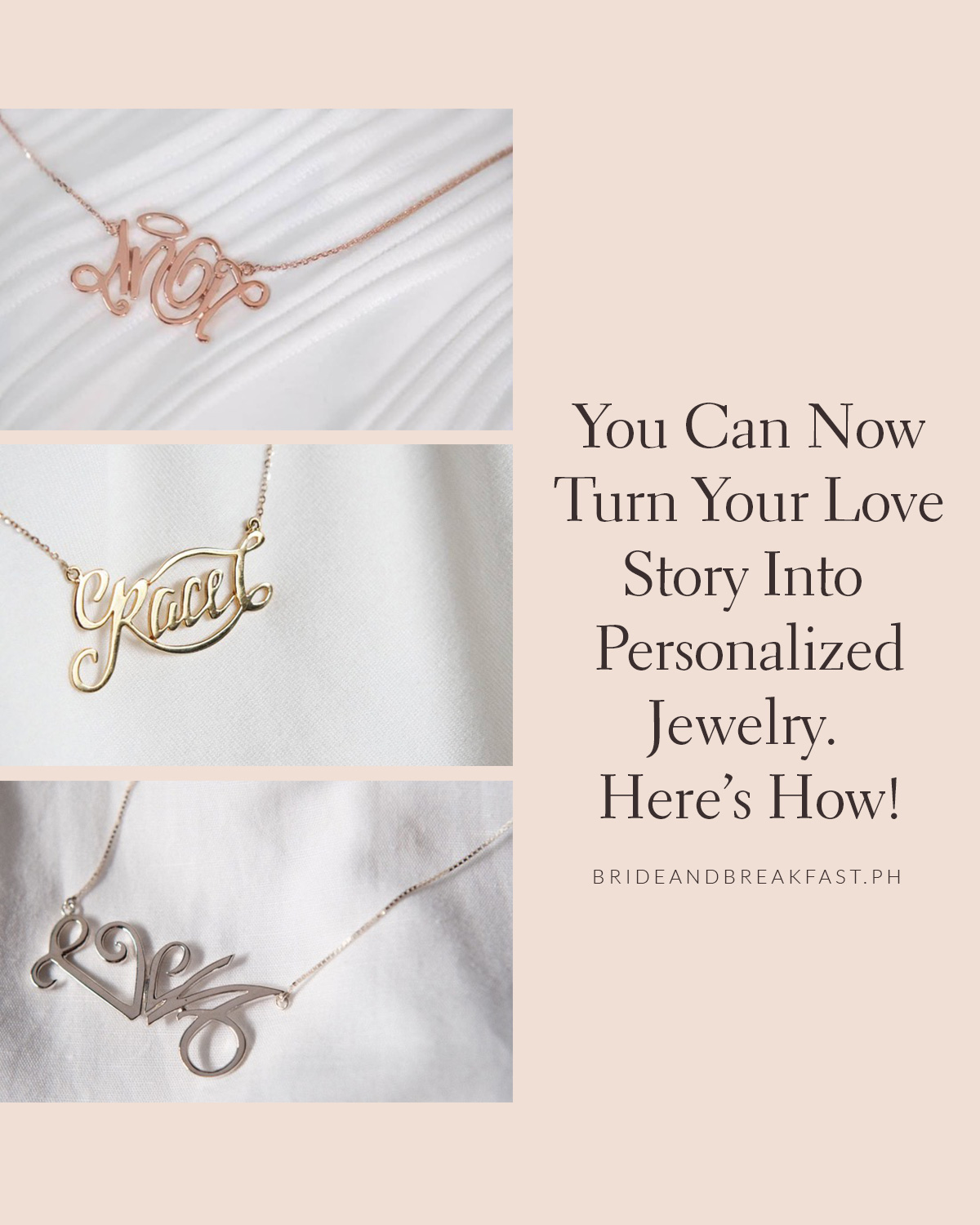 The Sketch
The Love, Kat Jewelry design process is a personal experience. Your story matters in creating the piece, and so they take the time to get to know who you are or for whom you wish to dedicate the piece to. Each piece is then thoughtfully sketched using a distinct font or typeface purposefully designed for you. Words, names, and shapes come together with unique strokes and flourishes.
The Stories
Whether you want to celebrate stories of love, family, friendship, or personal milestones, Love, Kat Jewelry is excited to listen. Here are some of the stories that they have beautifully transformed into premium pieces of sentimental jewelry.
The Designs
Just like the many ways you can tell your personal story, there are many ways and styles Love, Kat can design your unique ambigram piece too.
The Material
Love, Kat Jewelry uses genuine silver and gold to bring your ambigram piece to life. This means that aside from having sentimental value, it becomes an investment piece that can be passed on from generation to generation. Go for two-toned pieces–say you want to mix rose gold and yellow gold in one piece–and come up with your very unique piece of art.
If you're looking for a personal and sentimental gift to celebrate life's milestones, then this should be on top of your list! #CelebrateYourStory of marriage, graduation, motherhood, and other milestones with Love, Kat Jewelry. Visit their Instagram page and Facebook Page for inquiries and orders.