Shopping for your wedding gown is truly an exhilarating experience! From the hues that match your skin tone to the silhouettes that look good on your body, you studiously try on gown after gown in search for The One. Here's something else you can explore: dress necklines! Dress necklines are actually very important, and they go hand in hand with the look of your gown. Some necklines make your shoulders look broader or your neck longer, and today we'll talk about the different options you might want to look into through Elizabeth Hallie Design's 2017 Bridal Collection. Don't forget to take some notes!
1. Sweetheart
Sweetheart necklines are said to be universally flattering, and we've definitely seen a lot of this style worn by brides on our featured weddings. It looks dainty, chic, and romantic–a classic bride's wedding gown formula. It's pretty versatile, too! Worn either with or without straps, this neckline is bound to look gorgeous on you.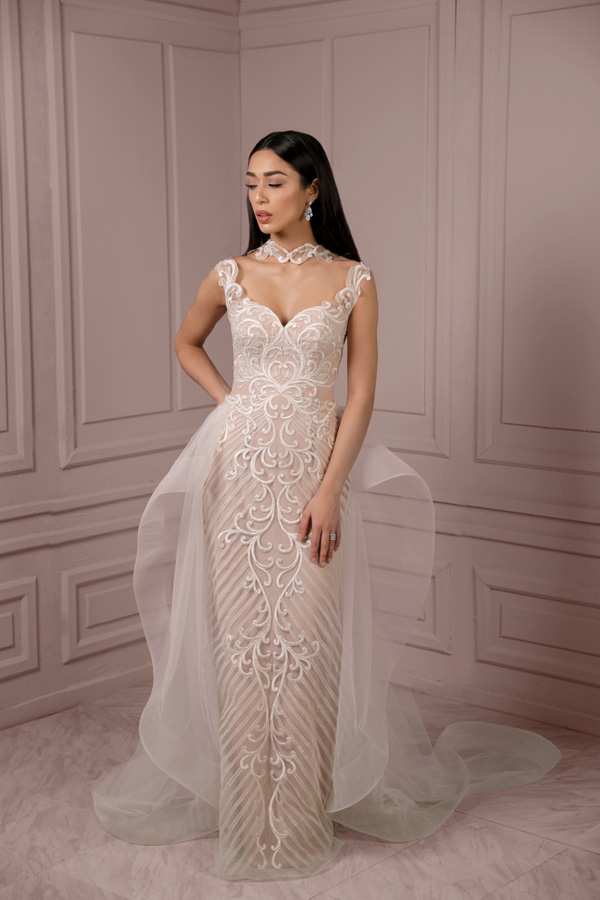 2. Boat
There's just something elegant and sophisticated about higher necklines, don't you agree? Boat necklines don't always have to cover your shoulders though. This one, in particular, gives the illusion that it wraps all the way to your back when it's actually backless!
3. Off-shoulder
Off-shoulder styles are becoming increasingly popular nowadays, and not just in bridal fashion! Because it's so effortlessly sweet and fashionable, it's such a great pick. You get to expose a bit of skin while also still being able to have sleeves. Off-shoulder styles come in many different variations too!
4. High Neckline
High necklines have this regal aura to them, and they make quite a statement. It's easy to style, too! You don't have to worry so much about wearing a necklace–you can have your hair styled away from your face, don some pretty earrings, and you'll instantly get a simple yet refined look.
5. V-Neck
Now, a deep V-neck doesn't automatically mean risqué. It's all about your comfort level too! Going for this neckline can be daring, but it's also totally fun! Experiment with your necklines and maybe even add a cape for a grander entrance.
Tip: Besides your necklines and silhouettes, it's also wise to consider the venue of your wedding. Will it be outdoors where it could be really hot or windy, or is it somewhere air-conditioned? You wouldn't want to sweat so much or feel too cold throughout the day! Weigh out your options, and see what kinds of adjustments you can do as well. Have fun dress hunting!