It's no question that a bride will always have to look and feel like the most beautiful woman on the planet during the big day! So being your virtual wedding best friend, we've decided to round up some of our favorite wedding dress back designs you will absolutely love! Remember, the back design is as important as the front!
Set aside this whole morning for viewing, loves–this might cause some severe daydreaming!
1. Veejay Floresca wowed us with this ribbon statement piece! See the wedding here. [Photo: Cherryblocks]
2. This Cecilio Abad wedding gown is just dazzling as can be!!! Check out the whole set here! [Photo: Toto Villaruel]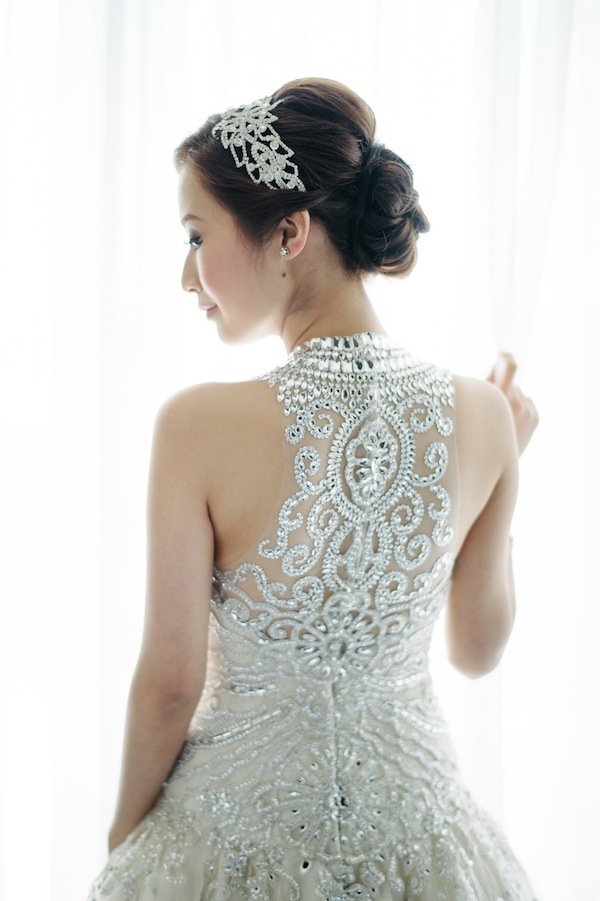 3. This simple backless dress by Pepsi Herrera gets us every single time! See the celebrity wedding of Drew Arellano and Iya Villania here! [Photo: MangoRed]
4. An art deco-inspired dress by Veluz? 100 times yes, please! See this amazing Rome wedding here! [Photo: Pat Dy]
5. This sheer long sleeved Elizabeth Hallie Vy piece is all kinds of sweet and charming just like this wedding! [Photo: Chapter One Studios]
6. Von Lazaro's meticulous attention to detail is astounding! See this whimisical wedding here. [Photo: Marlon Capuyan]
7. Another Veluz gown joins this post just because. Need we say more? See this purple-themed wedding here. [Photo: Metrophoto]
8. Jun Escario has definitely got us swooning with this embroidered lace on blush lining dress! Check out this wedding here! [Photo: MangoRed]
9. This dress by Claiza Bihasa is all about vintage elegance and style just like the wedding!  [Photo by: RV Mitra]
10. How about this? Hands down to Francis Libiran for this drop-dead gorgeous jewel! Check out Richard Poon and Maricar Reyes' celebrity wedding here! [Photo: Lito Sy]
What's your dream wedding dress back design? Let us know!