Delicious pinks and soothing greens laid out alongside the natural beige hues of palay and trigo could be seen in several details in Eman and Jones' modern Filipiniana wedding. One can't help but think of sorbetes in the summer time when seeing those colors in these beautiful photos by Law Tapalla Photography. The styling for the wedding was totally on-point and get this–all of it was conceptualized by the bride's brother and executed mostly by him and the bride! Having a long engagement with the groom-to-be working abroad made it possible for the D.I.Y projects to take shape over a period of time.
We asked bride Jones a few questions about this one-of-a-kind wedding that we know will inspire many. Read about her special day below!
Eman and Jones l Same Day Edit from District Frames on Vimeo.
How did you come up with your theme? 
We we're initially thinking of having a Kapampangan-themed wedding since the ceremony will take place in my hometown, hence the palay and trigo. But we decided to make it more relatable to our other guests because Kapampangan can be exclusionary. We went for Modern Filipino instead. I wanted it to be classic, clean, and cultural, but presented in a new way. My brother, my Man-of-Honor, helped me conceptualize the whole wedding, from the smallest details to the major ones.
Which elements were D.I.Y.-ed? By whom?
We DIY-ed almost everything in our wedding. We packaged my bridesmaids kits, our thank you gifts, our ceremonial articles, missalettes, Eman's barong hanger, and we even made our own envelope pattern for our invitations just to be consistent and faithful to our look.
What was your favorite D.I.Y. project? 
My first favorite D.I.Y. project would be our invites! I believe invites are your guests' window to your wedding. We put so much thought about it and it somehow dictated the overall look and feel of our wedding. Of all the things we D.I.Y.-ed, I would say this was also the most laborious. Haha!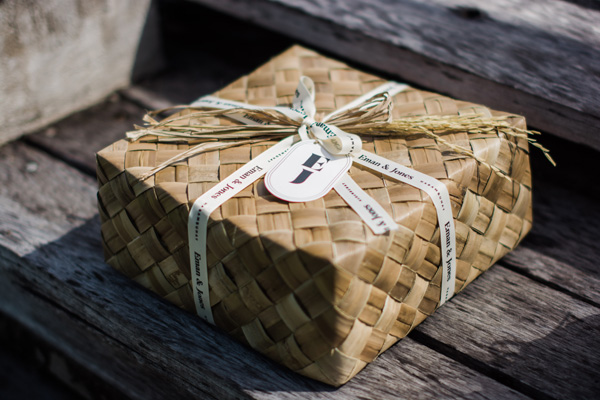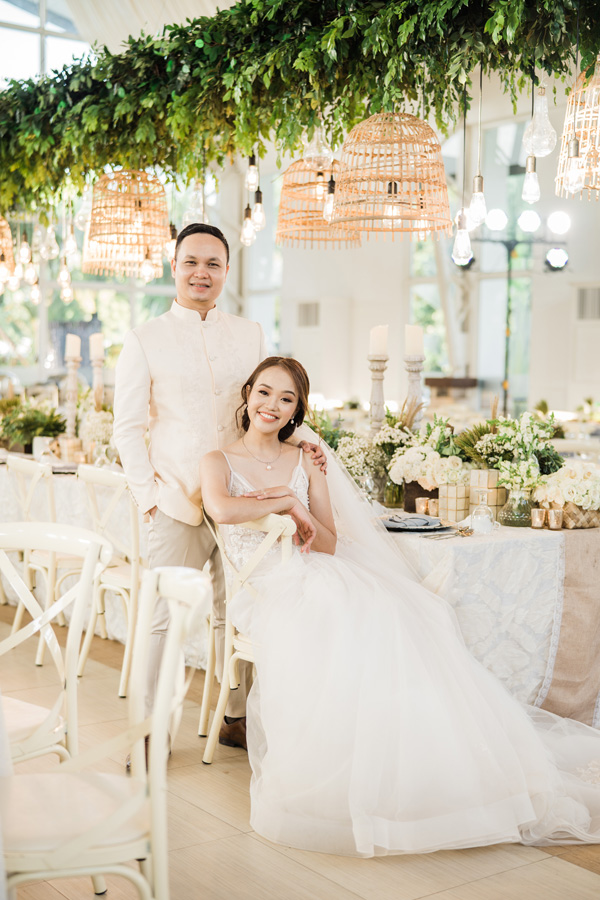 Click here to visit the directory