Wedding planning just got easier! Join us as brideandbreakfast.ph team up with the Trendsetter team to bring you Toast!–a wedding fair you will not want to miss. The Toast Wedding Fair will showcase more than 100 trusted suppliers and products that you can avail of for the biggest day of your life! We hope to see you this June 1-2 at the World Trade Center. We are going to have so much fun together, so pre-register before May 26, 2019 to enter for free!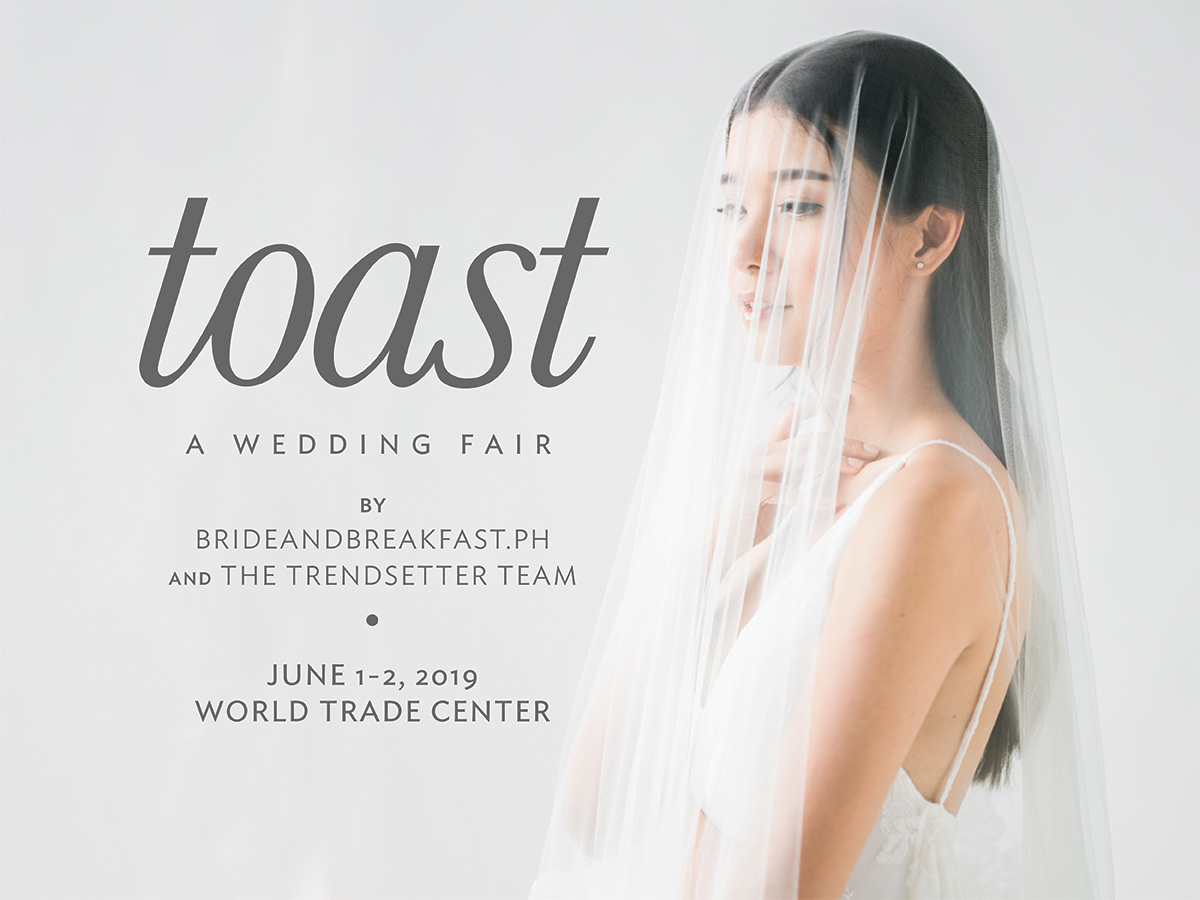 So what can you expect?
Wedding planning can sometimes be overwhelming. Toast aims to bring to you quality vendors that can supply your wedding needs! Go around the fair and see what styles fit your own, interact with professional vendors, and see first hand what their services and products look like. We guarantee it will all look amazing!
Limited to this special weekend, suppliers will be giving deals that will be worth your time and attention. Getting some of the best suppliers for a good price is a big yes, right?
We want you to have a memorable experience during your wedding planning journey. So this fair will be filled with activities and surprises that are guaranteed to put a smile on your face.
Because this is a wedding fair, you can expect a wide range of choices for the different types of suppliers you will need. With more than 100 vendors to choose from, how can you go wrong, right? Now doesn't that make wedding planning even more exciting?
So go sign up and pre-register now to enter for free!
For inquiries and more details, send us an email at toast@aftcorpph.com, or give us a call at (0917) 116-2586.