We're loving the vibe of the minimalist wedding aesthetic and we're so excited to see more of this in the next months! But just how does one achieve the overall look? We've seen a good number of minimalist weddings and shoots lately, as well as tips on how to decorate your venue minimalist-style. Now, with all of these ideas, we're ready to drill down the details. So grab your pen and paper, and start taking down notes!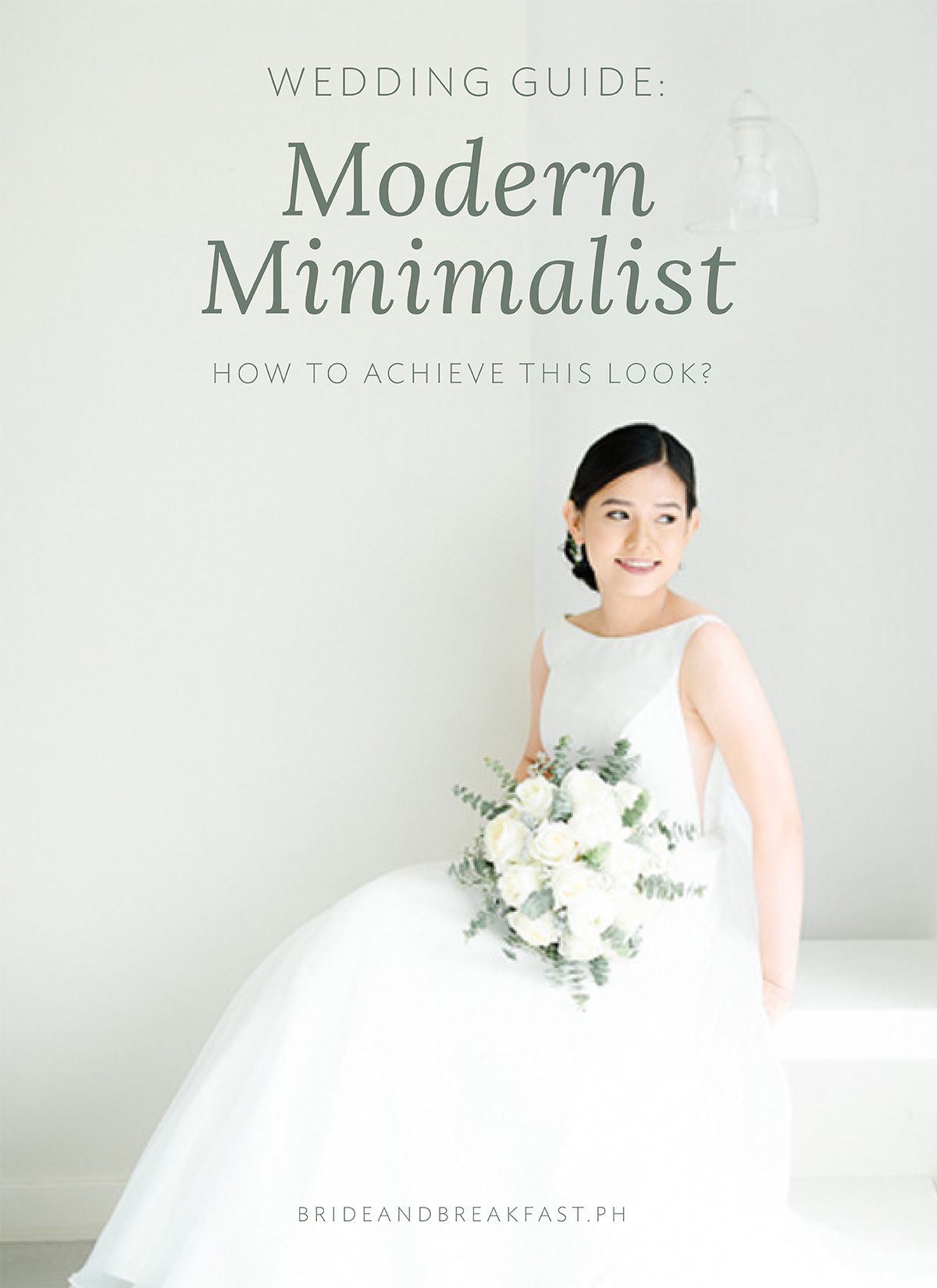 Ball gowns usually come to mind when someone mentions "wedding dress," but in a minimalist wedding, that's usually not the case! We love the elegance and simplicity of a deep back dress with a trendy big bow as accent. You can also consider wearing separates instead of the usual flowy dress if you're looking for a unique look.
Your wedding stationery previews your wedding theme as soon as you send them over to the guests. What better way to set the tone than by picking out a simple and straightforward design with hints of your wedding colors?
Usually, minimalist weddings go for white flowers and more greens. You'll be relying a lot on the natural beauty of your venue, and it works great for gardens and beaches. If you're getting married in a Church, that's not a problem–you still have the pews to decorate!
This calls for a more laid-back and classy look for your bridesmaids. You can have them wear one fabric done in different ways, or give them a color scheme they can adhere to (as long as it's within the same family). You'll all end up looking gorgeous, we swear!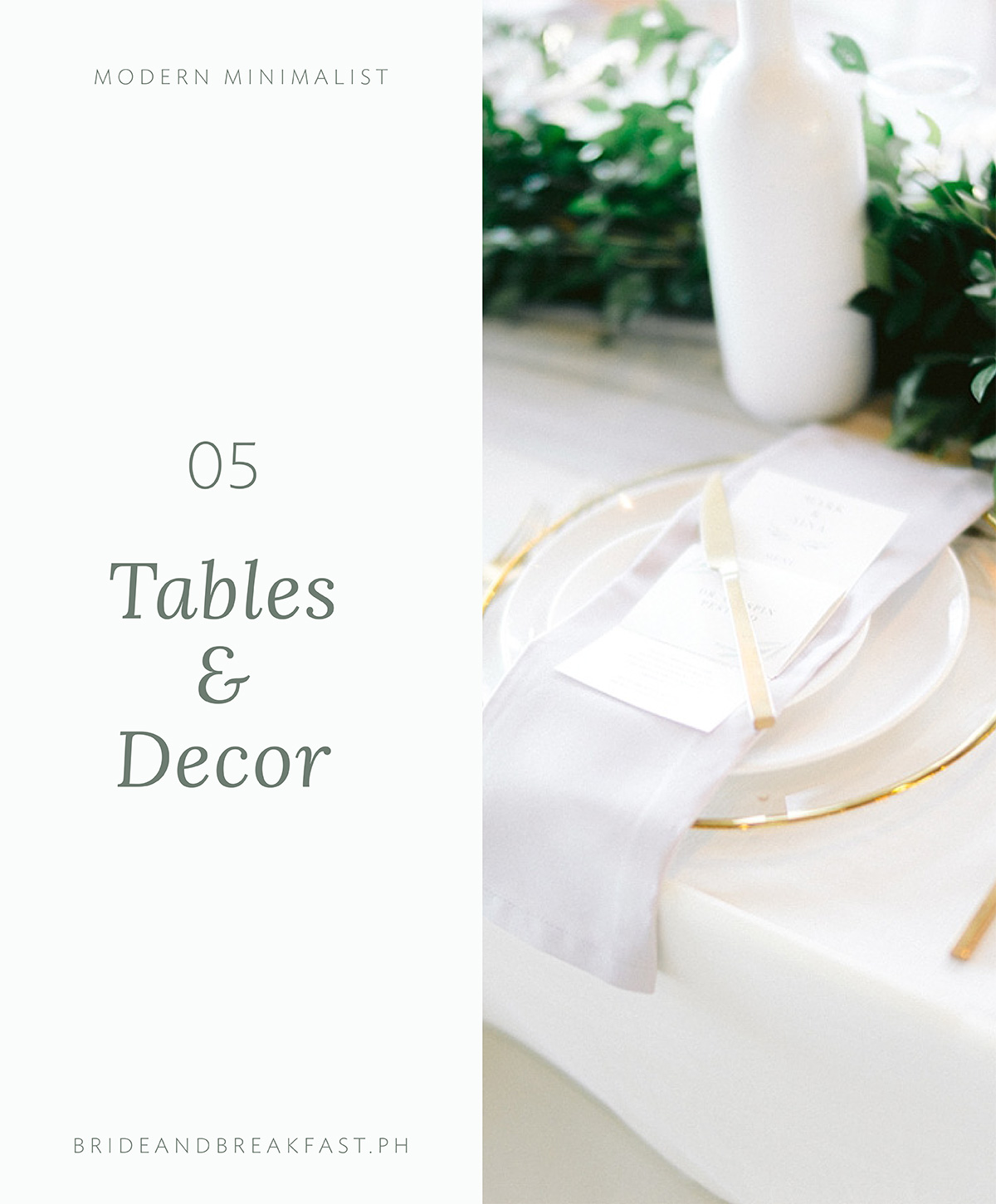 Your table setting, decor, and other style elements in the wedding don't have to be bare for it to be considered minimalist. You just have to pick out elements that will compliment each other well without them being too over the top. You may also opt to replace florals with candles in different textured holders.
And look at this beautiful cake–its simplistic style exudes as much elegance as an elaborately decorated cake!
My, oh my. We just fell in love with this theme even more! Do you think this would be something you'd be doing for your wedding? Let us know in the comments!